Creativity and innovation: discovering Qatar's best start-ups
Accessibility is an important factor when it comes to organising a big event like the World Cup. In Qatar, Bonocle, a local start-up, provides access to digital content for visually impaired fans. It has also created a device similar to a computer mouse that could revolutionise access to video games for the visually impaired.
The Bonocle braille entertainment platform was created by two engineering students, almost by accident: one of them had broken his hand in a car accident and asked the Special Needs Centre of the Qatar Science and Technology Park for help.
'That's where we got to interact with the blind community,' says Abdelrazak Aly, one of the two founders. 'How do they use technology? Do they use Instagram and Whatsapp? How do they access study materials and documents? We experienced their daily struggle, both to get access to the content and to find volunteers to write it in an accessible format'.
As with many start-ups, Bonocle's founders tried and tested several handheld devices before choosing a prototype similar to a computer mouse. Bonocle's technology offers smartphone users the ability to learn to read braille as well as access a wide range of digital content, from books to games.
According to the creative team, braille technology has long been very expensive, cumbersome or unreliable, and widened the gap between the blind community and their peers. An unacceptable gap for Ramy Soliman, the company's other co-founder. "It was always a shock to us that the visually impaired were segregated," says Soliman. "They had their own separate schools, their own separate institutions and even their workplaces were usually segregated from the rest of the community.
Producing the device during the pandemic was one of the many challenges Bonocle faced. But the feedback was immediate: the development team was commissioned to convert the World Cup's digital content into braille.
A platform for start-ups in Qatar
Hayfa al Abdulla is the director of innovation at the Qatar Science and Technology Park: she knows what it takes to become a successful entrepreneur. We met her to find out what makes the Park a key platform for startups and technology companies, from funding and mentoring to incubation.
It is important for us to have a space to build a community, but it is even more important to create the connections that start-ups need, to connect them with investors and market opportunities. If we see opportunities outside Qatar, we allow people and companies to explore them.
Tell us more about funding...
We support entrepreneurs at different stages. There is the idea support phase, where we educate young startups on how to build their business model and come up with a successful idea. Then there is the Elev8 programme with which we help startups grow. So they can test their ideas outside Qatar, they can sell or explore other markets.
A lot of it is also about having a space for collaboration or learning from other people.
Yes, definitely. That's the essence of the project: being part of the Qatar Foundation gives people the opportunity to connect with talent, mentors and the technical expertise of research institutes in the area.
You have been working in the innovation sector for a long time. What are the main pieces of advice you would give to entrepreneurs?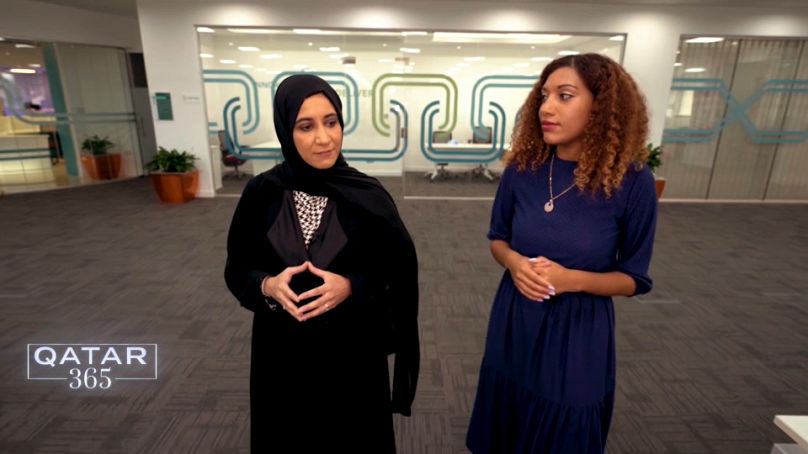 I think the key element is not to focus on an idea, but to build the right team from the beginning. Make sure you choose the right people before you choose the right idea. You have to make sure you are able to lead a start-up and have the right people with you, because that will help you. It is a difficult journey. If you have someone with you, you are more likely to succeed. I have seen it with many start-ups: walking alone is not that easy, so: find a partner.
A reality show dedicated to innovators
The Park is also the setting for the Qatar Foundation's reality show, Stars of Science, which sees Arab inventors compete for the crown of best innovator. But what awaits the entrepreneurs after the programme? We caught up with a couple of former contestants to find out what they are working on now. Khalid Aboujassoum participated in Stars of Science, winning the 2012 edition.
'Stars of Science offered us a unique experience in the field of innovation,' says Aboujassoum. We worked day and night, focusing on our innovations, questioning the potential of our projects. For me, it was a kind of condensed journey through the life cycle of a product, from concept development to product design, ending with marketing and commercial feasibility analysis'.
Khalid's invention is an autonomous food processor named Oliver. Khalid came up with the idea even before he was on the show, when he proposed using artificial intelligence to create homemade recipes. "In 2011-2012 we were just starting out, we were just getting established. At that time there was only one digital incubation centre in the whole country,' says Aboujassoum. So, for sure, the ecosystem has grown. As for me, I was thinking of building a global company. Having high quality food accessible through technology and robotics is a global need'.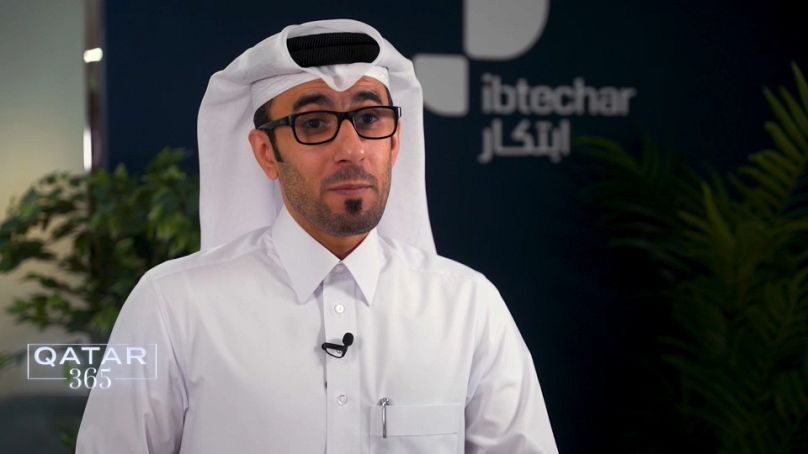 Today, Khalid aims to get his invention into as many kitchens as possible: the goal is to have a fleet of automated cooks in restaurants, caterers and even offshore platforms and boats.
Majed Lababidi participated in the third season of Stars of Science. Today, he is the managing director of Rawi Al Kotob, an Arab audio content provider. Majed has run several businesses. For him, being an entrepreneur is a matter of mindset.
"The most difficult thing for an entrepreneur is to keep the level of enthusiasm high, because one day it is great but the next day it can be much less so, because you have to wait for an investor to call back or for a message from a customer," says Lababidi. "The mood is never stable. You have to maintain discipline at all times. Always being passionate is very difficult, but eventually things will work out. I have learnt that you have to be patient. If you are disciplined you will be rewarded".
More than ten years after his participation in the programme, Majed passes on some of the things he has learnt to the new contestants. "The Stars of Science family is growing all the time," says Labadidi. "Every year I have the chance to meet the newcomers, who are building their ideas. Brilliant ideas. I see the passion in their eyes, the pleasure of learning from other people's experiences. That is why we enjoy being part of their journey'.
See also:
Business and Finance terms
Withholding Tax
General Accepted Accounting Standards
Letter Of Intent
Scarcity
Year-to-date
Long-Term Liabilities
Non-Disclosure Agreement
Chief Operating Officer
Return on Investment
Chief Marketing Officer
Chief Financial Officer
Asset Protection Trust
Chief Security Officer
Certified Financial Planner
Electronic Funds Transfer
Limited Liability Company
Close of Business
Company Finance
Cash Flow
Automated Teller Machine
Return on Equity
stagnation
Certified Management Accountant
Non-Profit Organization
Certified Financial Manager
Chief Technology Officer
Profit and Loss
Profit and Loss Statement
Gross Margin