How to motivate employees to learn: we understand the reasons for low motivation
The article talks about:
Reasons for employees' lack of motivation to learn
5 ways to motivate employees to learn
Tips to increase employee motivation to learn
The mistakes of motivating employees to learn
Every manager has repeatedly asked himself the question - how to motivate employees to learn? It would seem that the desire for self-education - something extremely useful, and every employee should have it, because in this way he increases its value as a specialist. But in fact everything is much more complicated.
The real reasons for reluctance to learn can be personal and appear because of the actions of the company. In this article we will tell you how to create a healthy environment in which there will be motivation to learn from the staff, we will analyze the reasons that reduce it, and talk about the mistakes that have the opposite effect on people.
Causes of lack of learning motivation in employees
The process of stimulating employees to train has a two-way character. Its components are both the internal orientation of a specialist to independently master new skills and expand his knowledge, and the understanding of managers and officials responsible for professional development, how to motivate employees to learn. It is necessary to find the right methods to encourage employees to such actions.
Faced with situations where there is no interest in the workforce to improve their knowledge and apply it in practice, it is necessary to analyze the internal motivations of each specialist. The lack of such motivation may be due to the fact that the employee:
Is not confident in achieving the desired result through training.
Considers the offered option of personal development senseless.
Experienced fear in connection with possible new job responsibilities.
Does not have a comprehensive picture of all the production processes and, most importantly, is not aware of the value of his contribution to the development of the company.
Confident that he already knows everything about his job.
To figure out how to motivate employees to learn, you need to learn how to work with the above-mentioned objections. For example, it is necessary to carry out explanatory work on the goals and content of the training program, to dispel the fear of new job functions. It is worth showing the employee a plan for his personal and career development, as motivating employees to learn helps to have prospects for personal growth.
Overconfident specialist who thinks that he knows everything perfectly well, offer to take a qualification test. Then discuss with him or her the mistakes he or she made, to show where his or her weaknesses are. Understanding the lack of existing knowledge helps to create interest in learning. If the employee passes the test with flying colors, he or she can be involved as an expert in the development of training programs.
In solving the question of how to motivate employees to learn, the main condition is that they are intrinsically motivated. A specialist who does not match his work to his needs will only slow down the whole process. External motivation only strengthens internal motivation and allows you to get an additional effect.
5 Ways to Motivate Employees to Learn
Incorporate learning into individual development plans
With a clear and open system of career development in the enterprise, employee motivation increases significantly. In parallel with the inclusion of a training program in the personal development plan of employees, it is necessary to create an understanding of the existing expectations of the company, as well as to demonstrate how the possibility of career advancement depends on the acquired knowledge. This approach gives the specialist answers to a number of worrying questions about his professional future.
Here it is worth taking into account the fact that career advancement prospects do not exist in every position. In addition, not all employees can be motivated to study for professional growth. Some employees are quite comfortable in their workplace and value stability more. Because of these factors, personal development programs should be designed exclusively for those employees who have the appropriate potential and are interested in the development of the company.
Learning should be an element of corporate culture
Often the problem with solving the question of how to motivate employees to learn is due to the fact that not every member of the workforce understands the importance of training. Employees will enthusiastically support this process if it is part of the company's core values. This requires making skills and knowledge-sharing accessible: forming corporate libraries and "universities," and creating an online resource with training videos.
Some enterprises may already have some of the above elements of training, but it is worth taking into account the fact that everyone perceives information differently. For some employees, face-to-face interaction where they can ask questions and get feedback is more important. Others are more comfortable with webinars, reading books, and listening to audio files on the way to work. To find out the preferences of employees on the way of obtaining knowledge, it is possible to conduct a special survey.
It is important to use various options for informing about existing training opportunities. Mailings, announcements on behalf of management and even the example of colleagues are not perceived unambiguously by everyone. There may be cases when a specialist is really busy with his/her job duties, does not consider training appropriate, or strongly believes in his/her own qualification.
These are normal phenomena. It is necessary to focus on interested employees. Over time, the rest of the workforce will join the training process.
Allocate the time for self-education
Often employees try to justify the lack of motivation to study by a lack of time. Of course, it is impossible to find it in the presence of a tight work schedule, in conditions of constant time pressure when solving production tasks. It is important, before you motivate employees to learn, find out if they have the time resources to do so.
First of all, you should get information on the workload of your employees before promoting learning processes. In other words, before you decide to motivate employees to learn you need to get feedback from them and their managers. As a result, you can figure out how much time the company's specialists can devote to the process, which will help you choose the best training format.
In addition, department managers can redistribute the workload within their teams so that everyone has opportunities to gain new knowledge, and especially those who are interested in it.
Ensure the benefits of training for employees
It is important for many employees to have documents, confirming their qualification, such as certificates and diplomas, in addition to acquiring new knowledge. This point is worth considering when choosing companies involved in training. Sometimes, the prospect of getting a "crust" may motivate workers to study more than assimilating new knowledge.
Given the growing popularity of networking, workers can be motivated by possible useful connections with trainers, coaches, etc. Sometimes it is very useful to have acquaintances with a good baggage of knowledge and high competencies. Often enterprises form an effective bonus system that helps solve the problem of how to motivate employees to learn.
For example, it is possible to introduce an internal corporate currency, which is accrued for obtaining certain qualification knowledge and direct it towards purchasing valuable gifts.
Recognition of colleagues' professionalism
Not all managers realize that some employees do not attach much value to their competences, although their skills would be very useful for their colleagues. Such professionals may refuse to study, for fear of being found incompetent, or, coaching will create difficulties in further career advancement.
In such cases, the first step should be to take steps to raise the value of such professionals and recognize their level of competence. For example, you can assign them to work on a training presentation or hold a corporate event in which such employees could share their "secrets" with the workforce that allow them to perform production tasks well.
This would be a kind of demonstration that the specialist is highly appreciated by the management and all the employees, and thus his confidence in his abilities would grow.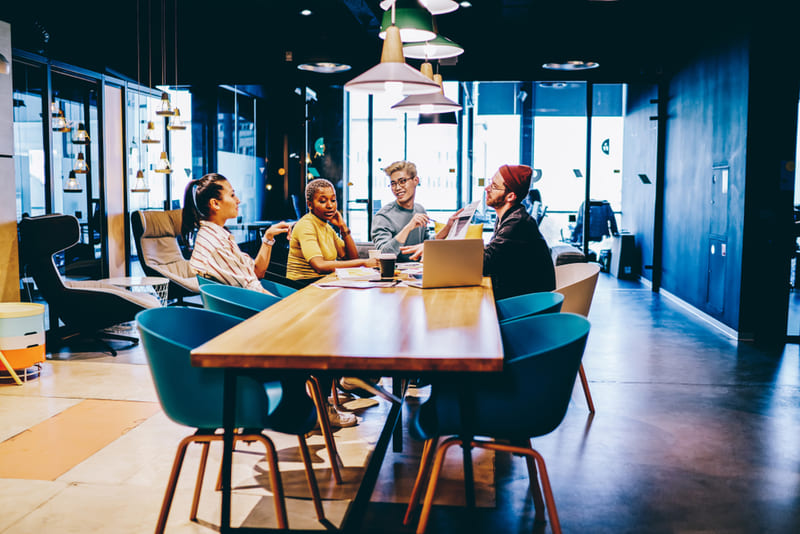 Tips for increasing employees' motivation to learn
The right information in the right place
Even the most relevant training can be a failure if the wrong format and venue are chosen. For example, employees spend a lot of time at the PC, and you make them read training books or organized face-to-face classes. Or, conversely, don't opt for computer-based training for employees whose activities involve traveling and using smartphones.
To effectively motivate employees to learn, training programs tailored to different devices should be implemented. In some cases, it's worth considering mixed-format options, where some elements of the program are delivered as microlensing, some in video format and face-to-face. The final choice is determined based on the specialization of the company and the tasks at hand.
Employee Opinion
To understand how to motivate employees to learn, it is necessary to find out from the staff what skills they want to learn, to clarify the most appropriate ways to organize the learning process, to select the technical means. By taking into account the opinion of employees, it is possible to ensure a high efficiency of training. In addition, it will be a demonstration of the attentive attitude of management. Such an approach increases the likelihood that employees will take their new knowledge more seriously.
When developing training programs, consider the opinions of employees at various levels from all departments of the company. Ask for feedback on the results of the training as well. This is important in terms of continuous improvement of the qualification training system.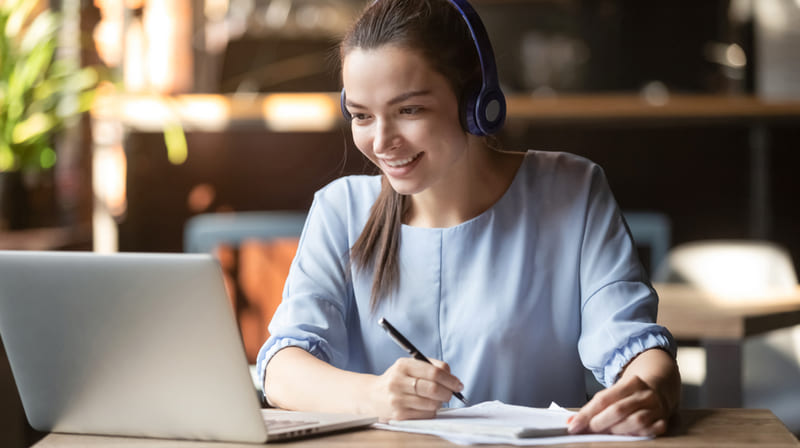 Awards
Certainly prospective goals and possible benefits are important points in the context of how to motivate employees to learn. But often in order to reinforce the desire for self-development, something that the employee can get right now must be applied. For example, a bonus for good results, small gifts, tickets to cultural events, certificates of merit, etc. As an option, you can conclude an agreement with the nearest cafe or restaurant to organize catering for participants of courses, trainings.
When applying the method of rewards, do not forget to inform about the importance and positive impact of training, as part of the staff may believe that the bonus is not as important as a long-term career prospect.
Usefulness and urgency
Career development milestones can vary greatly from one workforce member to another. For some employees, the motivation associated with promotion prospects does not yet look attractive enough. It is more important for them to understand how the acquired knowledge and skills can be useful now. It is necessary to use this moment.
For example, the cashier should be explained that by learning to conduct return operations, he will be able to do them independently without calling the manager. By introducing such moments, the benefits of learning are evident.
The feedback of coworkers who have completed the training can be shown as a strong argument. Some professionals are not sufficiently aware of their own needs. They should be helped to do so. For example, help desk workers can understand how their work with new skills will become easier if they receive relevant information from their colleagues.
Flexibility
These days, it's important for many professionals to have access to useful information on different devices at all times. A "pull learning" model helps address this issue. It is an alternative to the push learning methodology used by enterprises in the past. Pull learning is a good solution which provides constant access to knowledge and a comfortable learning curve. This model solves the problem of staff time constraints and does not tie employees to a strict training schedule.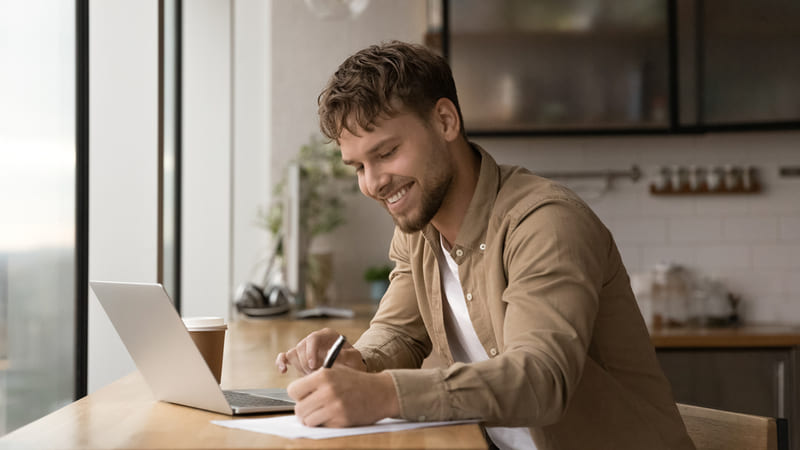 Choice and responsibility
The initiative of employees who want to participate in the management of the training process should be encouraged, to regulate the number and timing of trainings, to determine their order. With this option, employees will consider the training as their own choice, which is very useful for obtaining the proper effect. Such an approach is much more effective than traditional methods, in which training is not perceived as a potential opportunity to realize future goals, but as a mandatory burden.
Meeting Expectations
Learning value can be created if the process becomes a catalyst for improvement. Employers and curriculum creators should also build training programs around this principle.
At the beginning of the training course, ask employees to articulate the goals they want to achieve in the training, and after the process is over, do a debriefing on how they will achieve them. It's worth considering allowing employees to revisit sections of the course that weren't sufficiently clear, getting help from peers and experts.
Employee training motivation mistakes
Penalties
Don't be fooled into thinking that those employees who have been fined are loyal to their employers. They won't be eager to succeed in their studies. Rather, the opposite reaction is possible here. Because of the penalties, promising specialists may think about quitting the company.
Recall that according to the norms of labor law, it is forbidden to impose penalties on employees of the company. Such a measure is not provided for in the Labor Code.
Reprimands and punishments
In the context of the problem of how to motivate employees to learn, it is safe to say that even a small encouragement will work better than the proverbial whip. Trying to appeal to the guilt of the employee or forcing training under pain of dismissal is impossible to achieve the desired results.
If employees treat training not as an opportunity to upgrade their skills and advance their careers, but as a "must," they will not give their best to the process. They will probably just pretend to be eager to gain new knowledge, lest they be reprimanded by their supervisor.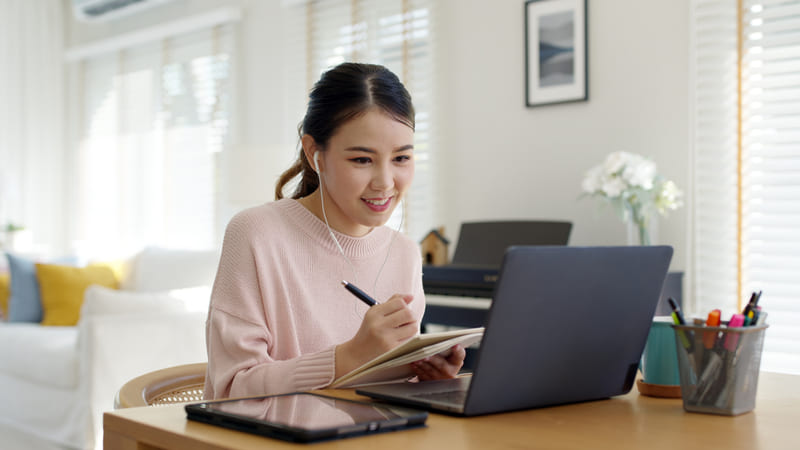 Material factors unsupported by intangible incentives
Incredibly, it's a fact that bonuses and other tangible bonuses, previously thought to be the best tool for solving the problem of how to motivate employees to learn, are now not as effective as some managers believe. This is confirmed by the survey, which was organized by experts of HR-project HeadHunter.
The received data shows that only 14% of questioned employees of different companies emphasize the key role of material incentives in the context of professional training. At the same time, 26% of respondents believe that the parallel use of financial and non-financial incentives is effective. However, 61% of respondents put personal motivation in the first place. Such results of the survey give food for thought.
Analyzing the above information, we can conclude that, when deciding how to motivate employees to learn, we should not hastily introduce a system of penalties for those who ignore training. But it is also not necessary to be limited only to rewarding those who seek to acquire new knowledge.
If employees will see their usefulness to the company, they will be able to understand that the opportunity to improve their skills - is a manifestation of the manager's care, and therefore their motivation will be higher.
Read more:
Business and Finance terms
Withholding Tax
General Accepted Accounting Standards
Letter Of Intent
Scarcity
Year-to-date
Long-Term Liabilities
Non-Disclosure Agreement
Chief Operating Officer
Return on Investment
Chief Marketing Officer
Chief Financial Officer
Asset Protection Trust
Chief Security Officer
Certified Financial Planner
Electronic Funds Transfer
Limited Liability Company
Close of Business
Company Finance
Cash Flow
Automated Teller Machine
Return on Equity
stagnation
Certified Management Accountant
Non-Profit Organization
Certified Financial Manager
Chief Technology Officer
Profit and Loss
Profit and Loss Statement
Gross Margin